Guardian ECL Limited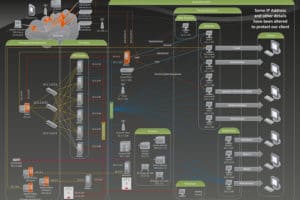 Project Description: Disaster Recovery
Time Scale: 9 Months
Guardian ECL Limited were looking for a fault tolerant data storage solution that would enable them to continue to work within two hours of a disaster occurring.
With large clients Like HSBC, John Lewis, Waitrose and Primark it was critical for Guardian to present business continuity plans that would cover potential disasters.
At Yunatech we put forward a three phase plan to move guardian to a highly available computer infrastructure that would take advantage of their multi-site topology.
Phase 1:-             was to virtualise the existing servers and split the loads to minimise disruption during emergency maintenance and service intervals.
Phase 2:-             was to move the virtualised servers to two highly available Microsoft Hyper-V cluster servers using multiple high capacity ISCSI SANs to store the Virtual servers on.
Phase 3:-             Involved replicating the data from one SAN located on the outskirts of London to the other Located in Liverpool.
Although the project over ran buy three months due to our client moving one of their offices the project was considered a great success.
PDF
CLICK BELOW TO VIEW VISIO OF SOLUTION
We outsourced the management and provision of IT support services to Yunatech for a number of years. Joe and his team have without exception provided the highest level of personal service and responded to our requirements in a professional and cost effective manner.
Guardian ECL Limited
Ken Selwood
Manager